Strategic development of Intersafe environmental laboratory through Shield Group acquisition
Rotterdam – Shield Group has acquired the Intersafe environmental laboratory operations as of 1 May 2013. The Intersafe environmental laboratory is a specialist in the field of Legionella inspections, analyses and consultancy. This acquisition by Shield Group makes an even wider range of services available to you in the field of Legionella consultancy and advice on indoor climate and air quality.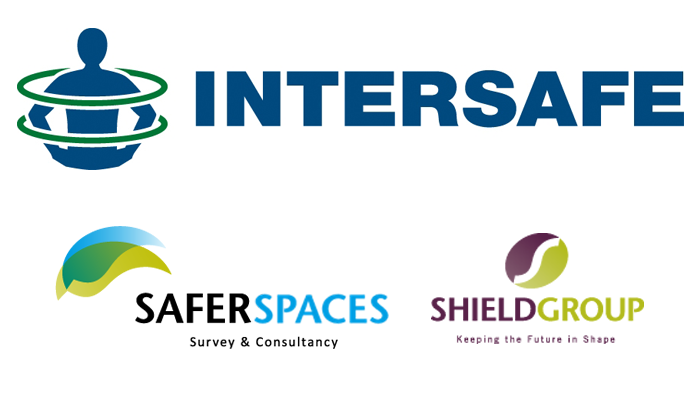 Intersafe's expertise is in the field of safety and wellbeing at work for its customers' employees. Intersafe focuses on providing systems and expertise for safe working practices at the workplace. "Health and safety at work is a dynamic market in which you deal with many different parties. In the end it revolves around contributing to on-going optimum safety of the individual, the employee", claims Yves Pétin, CEO at Intersafe.
The environmental laboratory was created within Intersafe from one of the many initiatives to serve our customers. This environmental laboratory developed over a successful period to become a specialist in the field of Legionella and indoor climate. From our investigation into the strategic position of the environmental laboratory within Intersafe it has also become apparent that the laboratory is not where Intersafe is focusing its future strategy. This means that it is not being earmarked within the organisation for investment in further development and expertise. It is therefore in our customers' interest that the environmental laboratory be transferred to an organisation where it is part of the strategic focus and controlled from that organisation.
Shield Group director Hans van der Wart: "For us the environmental laboratory is precisely a strategic addition to our current range of services. Moreover it fulfils our strategy of bringing about national as well as international growth and development. The acquisition of the environmental laboratory enables us to provide our clients with an even better service: by expanding our capability and level of coverage for inspections, sampling and testing on the one hand and by enhancing our expertise in the field of risk inventories and advice on Legionella and indoor climate on the other. This applies to both Dutch (the environmental laboratory is accredited as well as certificated) and Belgian (accreditation) clients. The environmental laboratory supports its services with a data management tool, named LabApp, which can be deployed in order to unburden its clients in terms of risk management. This fits in very well with the e-services available to our customers from other companies within the Shield Group."
About Intersafe
Intersafe is the leading European supplier of a comprehensive range of products and services for safety in the workplace, established in the Netherlands, Belgium and France. Intersafe combines a comprehensive range of products and services with customer-focused service and knowledge of safety and safety products. Intersafe is able to offer a uniform package across several countries, in line with (international) customers' business and distribution strategies. Intersafe contributes to innovative systems that take your employees' working conditions, safety and wellbeing to a higher level. This makes Intersafe the ideal port of call for working safely, for every workplace, both industrial and office-based.
For further information: www.intersafe.eu
About the Shield Group
Shield Group International is an e-TIC group of companies operating internationally, that is to say that all our companies work in the areas of Testing, Inspection and Consultancy combined with education and e-services (data services). Our companies are engaged day-to-day with Risk & Compliance Management in the areas of hazardous substances, microbiology as well as situations in home and working environments.
Shield Group strives to create a healthy living and working environment that is free from asbestos, ceramic fibres, Legionella, chemicals, mould/mildew, microbiological organisms and situations that are potentially hazardous to health or harmful to the environment. That is why all our employees stand behind our motto 'Keeping the future in shape'.
In its new make-up Shield Group will have grown to over 500 employees, some 180 of which are in the Netherlands. At present Shield Group has companies in the Netherlands, Belgium, Denmark, England, Scotland and Spain.
For further information: www.shield-group.eu