PPE procurement and provision requires customisation
The procurement and provision of personal protective equipment (PPE) by employers requires customisation. It is no longer enough simply to issue work gloves to employees. This is evident from a ruling by the Den Bosch court of appeal in the Netherlands in what became known as the "gloves case" .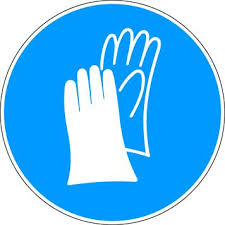 By: Jos Putman, February 2016
Circumstances
A worker was injured while using a demolition hammer to hack off tiles and plasterwork in a property as a result of a sharp edge or tip of a tile piercing or cutting through his glove and came into contact with the victim's left-hand middle finger. This caused a bleeding wound which was treated by a colleague with a plaster, after which work resumed. The infected wound caused dystrophy which ultimately spread throughout the victim's body. The ultimate consequences for the victim amounted to serious disability; he became dependent on a wheelchair, his entire nervous system suffered a breakdown and he is completely unfit for work. The victim holds his employer (the demolition company) liable for the loss suffered and yet to be suffered .
The defence
The demolition contractor disclaimed any liability before the court. The work gloves provided were specifically intended for building and demolition work and moreover featured cut resistance 2 . Gloves with even greater cut and puncture resistance would only pose a greater hazard on account of reduced grip, according to the company. And precisely this grip is required when working with a demolition hammer, as is freedom of movement. The company therefore wondered whether a glove exists that gives full protection against cutting or puncturing by a sharp tile shard. Furthermore, the company pointed out gloves with cut resistance 3 or higher are three times as expensive. Their procurement would add thousands of euros of extra cost a year, according to the company in its defence.
The judgement
In its ruling the court concluded that the demolition company would have been able (and was therefore obliged) to provide gloves offering greater protection. The gloves issued by the company scored 2 out of 5 for cut resistance and 1 out of 4 for puncture resistance. There were gloves available on the market with a higher level of protection but still having sufficient grip and finger sensitivity. The court found furthermore that the employer had not demonstrated adequately that it was not able to bear the additional investment in (probably somewhat) more expensive gloves. According to the court, the fact that the company could not have foreseen that the cut would cause dystrophy is immaterial. The injury is a consequence of the accident and according to the court can therefore be attributed to the employer.
A judgement with far-reaching consequences
This judgement by the Den Bosch court of appeal in this "gloves case" could well have far-reaching consequences for procurement and provision of PPE. After all, it is not just a matter of the right choice of gloves, it is also about all other types of PPE that must afford protection in hazardous situations such as respiratory protection, protective clothing, hearing protection, etc. It is only by issuing the most effective PPE and hence that which protects best, that employers can comply with their duty of care as stipulated in the Civil Code (Article 7:658 of the Civil Code). Accordingly, the choice of PPE in the first instance requires to be made on the basis of the risk assessment or task risk analysis in order subsequently to select the appropriate type of PPE based on specifications drawn from the standards and in consultation with all those involved, that can guarantee sufficient assurance of protection on performing work.
Reduce your risk, Intersafe will be happy to help you.
I's-Hertogenbosch Court of Appeal, date of judgement 22/12/2015, case number HD 200.155.888_01, Appeal, reference: Rechtspraak.nl ECLI:NL:GHSHE:2015:5328
II Zeeland-West Brabant District Court, date of judgement 02/04/2014, case number 696492-CV-11-11200, reference: Rechtspraak.nl, ECLI:NLRBZWB:2014:2163
III Cut resistance based on standard EN 388:2003 Protective gloves against mechanical risks.