NSWE presentation videos available
On April 4th almost 1.000 people visited the first edition of the NSWE (National Safety at Work Event) in the Van Nelle Ontwerpfabriek in Rotterdam.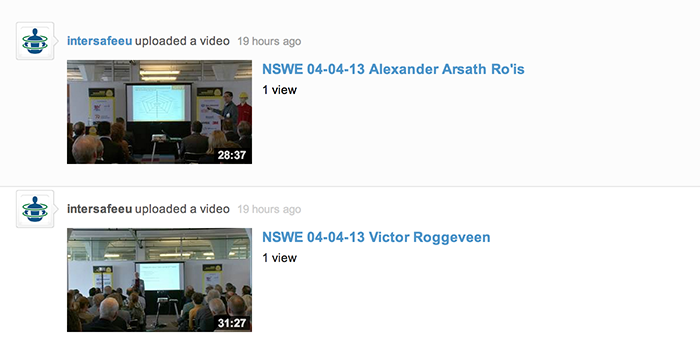 Because of Corporate Social Responsibility we have not provided printed copies of all presentation but have recorded all session on video. These videos are now available on the Intersafe YouTube Channel. All presentations are available as seperate videos.