New look & feel Matman
Keeping up-to-date the required inspections and maintenance of ppe usually takes a lot of time. Using the online tool Matman makes it much more efficient.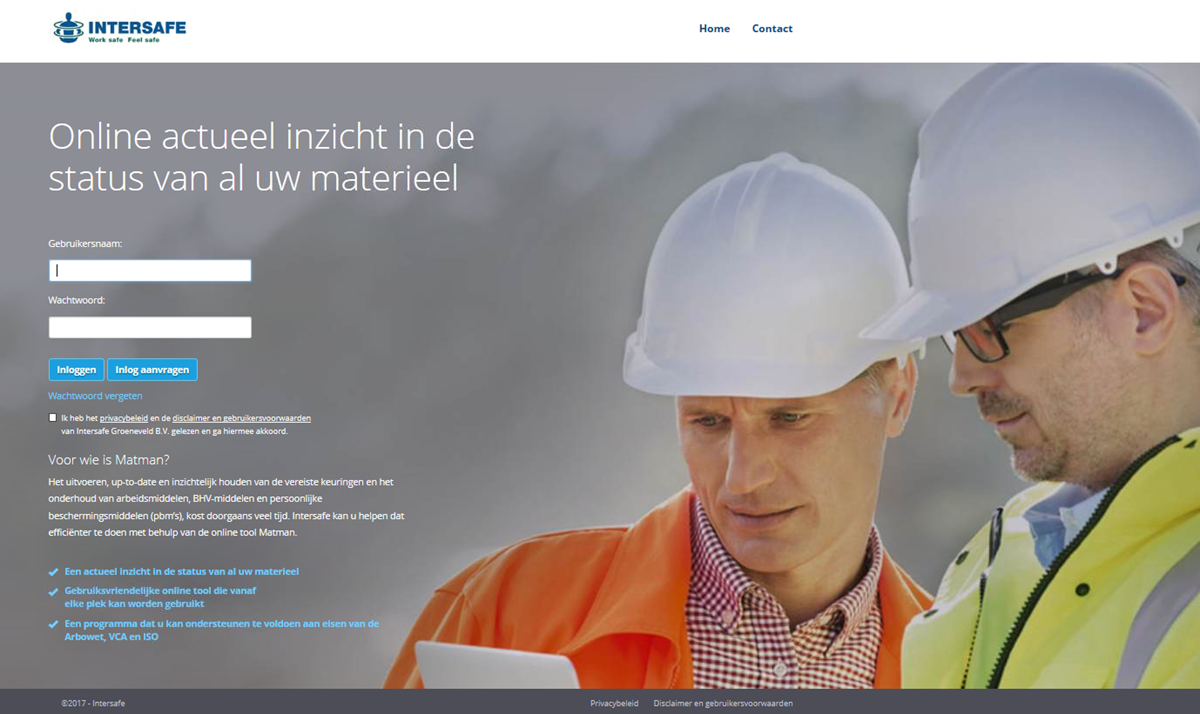 Recently, we have made some improvements in the online tool Matman.
Support Chrome and Safari
Select multiple items in lists, across multiple pages
Creating reviews in bulk, for different types of materials at onces
Save bulk documents
Panels boot screen: filtering out if the owner is inactive
In addition, we created a new look and feel. A redesigned design, easier navigation and improved access to our products and services. At a glance, see where, when and by whom was your device tested? Matman makes it possible!
About Matman
Matman makes the inspections of your ppe (Personal Protective Equipment) insightful. But not only: you can also add all your other means of inspection in this handy online tool, such as your AEDs and fire extinguishers. Once registered in Matman, you know not only where, when and by whom your equipment is checked, but also when your material needs to be reviewed again. This way you will never be surprised and you have the opportunity to make an appointment for a new inspection.
The benefits of Matman
The state of your gas meters, respirators and other safety equipment is always clear in order: a safe idea. But using Matman gives more benefits. Inspection reports are always available. With a simple mouse click, you can see the reports at any time. Is the date on which your equipment needs to be re-examined? You'll see it at one glance in Matman, but you can also choose to set up a convenient email notification. The interval is determined by yourself. For example, Matman attends to the need for a re-examination without having to look at it. This will make it easier for you as employer to comply with European Directive 89/656/EEC, in which you will be held responsible for the maintenance, repairs and necessary replacements of all necessary ppe within your organization. Are you, despite the handy email notification, unexpectedly late with inspexting your equipment? Matman remembers what material you still need to take action. This way, you never have to fear that the maintenance of your safety equipment will be "forgotten" at some point.
Matman: for whom?
Safety is of much importance. Everywhere, forever and for all. Therefore, Intersafe makes this handy online tool available for all customers with maintenance-related resources (ppe, work equipment, tools, measuring equipment, etc.), Chapter 7, Article 7.4 a (* Demand for Terms)
More information about Matman?