JSP Continues to Outpace the PPE Market with Frost & Sullivan Market Leadership Award
JSP has been given the prestigious Frost & Sullivan (F&S) Market Leadership European Head Protection Award 2014 for its commitment to providing outstanding industrial head protection products and customer service to its extensive range of end user applications and industries.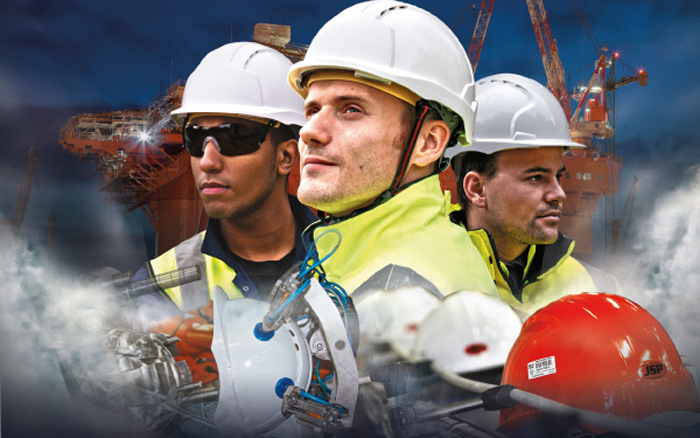 In bestowing the Award on JSP, F&S recognised the company's strong brand image and comprehensive product portfolio, maintaining the highest market share within the extremely competitive personal protective equipment (PPE) industry by a process of constant innovation by its own internal R&D department, which results in brand new and enhanced products of the highest quality.
JSP maintains a constant focus on using new materials and manufacturing technologies. It has also acknowledged the rising trend of sustainability by developing hard hats made from fully recyclable, UV-stabilised, high-density polyethylene.
The firm acknowledged that JSP has a wide breadth of head protection and covers more Standards than its rival companies. JSP has focused on developing its Evolution® hard hat line by adding new features and specifications that enhance product value, such as the 3D precision fitting harness that enables a perfect fit, so giving excellent retention and stability.
F&S also mentioned other innovative features of JSP's head protection range, such as its JSPCHECK™ system, which verifies the validity of helmets to guard against counterfeiting, and its Star Guide, which rates helmets by the level of protection they provide to enable selection of the correct degree of safety. In making its award, F&S also took into account other inventive features of JSP helmets, such as customisation, and integrated hearing and eye protection.
By structuring itself to increase manufacturing, invest in R&D and enhance supply chain efficiency, JSP has addressed key unmet needs in the head protection market.
About JSP
Established in 1964, JSP is Europe's leading independent manufacturer of 'above the neck' personal protective equipment (PPE), road safety products, and spill management and environment protection products. It exports to over 90 countries and is the acknowledged European leader in industrial head protection. JSP has been producing quality safety equipment in the UK and selling it across the world for almost 50 years.
About Frost & Sullivan
Frost & Sullivan, the Growth Partnership Company, works in collaboration with clients to leverage visionary innovation that addresses the global challenges and related growth opportunities that will make or break today's market participants.www.frost.com