Intersafe well informed at Honeywell site in Villers-Cotterets
At Honeywell's site in Villers-Cotterets, France, the Executive Team of Intersafe learned a lot of details about respiratory protection. Well equiped with safety shoes and safety glasses the team was guided by multiple Honeywell experts around the site. Starting at the assembly of the masks department through the quality department to the test laboratories and ending in the training rooms.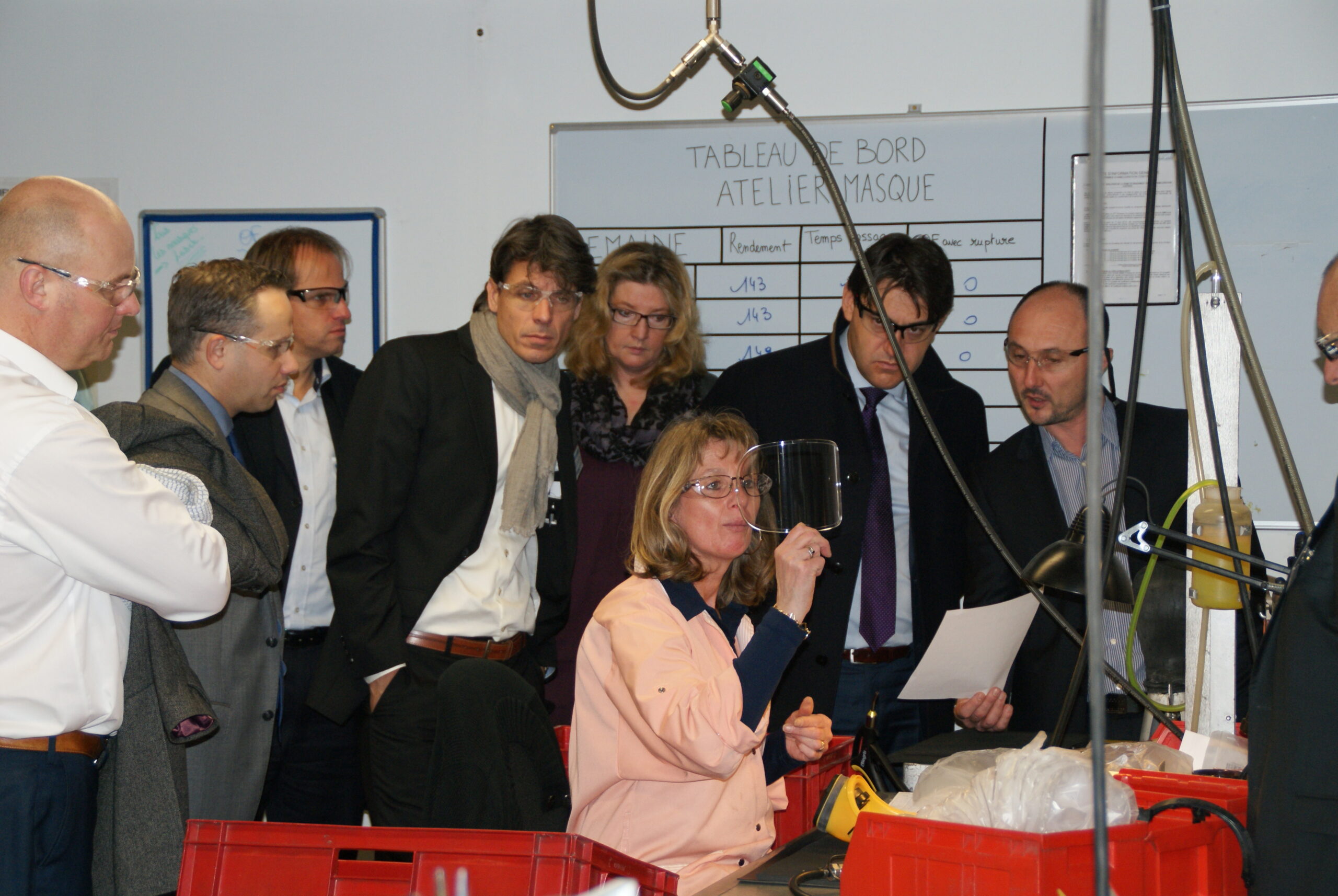 Every day starts with a Safety meeting
Safety is the most important value for both Intersafe and Honeywell. At the Honeywell site, all employees start every day with a safety meeting. By a daily discussion, they are very aware of all the risks at their site.
Furthermore the employees work at a high quality standard. Checking and testing every part of Breathing Apparatus is a precise job which requests detailed and focussed employees.
Safety instructions can be found everywere on the walls. For example instructions how to carry weight are defined per age and sexe and pictures show how to bend your knies.
At the Quality department Honeywell shows the system in which they register all tested products including the results and the follow up.
In the training room, the team of Intersafe gets a short introduction of the different kind of training Honeywell is able to give in many countries and various languages. For example the training about the maintenance of the equipment for their Oxypro system. Totally Honeywell trains about 600 to 700 people every year of which ca. 60% on site.
Do you want to discuss safety at work with the Intersafe Executive Team?
Because of the strong cooperation between Intersafe and Honeywell we are able to work efficiently and innovatively. We share experiences and learn from each other. This way of working will keep on improving safety and welfare at work and the safety culture in both companies.
Are you also interested in discussing your safety and welfare of your employees at work with Intersafe? Please invite the Intersafe Executive Team to your site by contacting us.