INTERSAFE renews its confidence in VIAPOST
The European supplier of occupational safety products and services, Intersafe, has just renewed its partnership with Viapost for a 5-year period. Renewal of this contract is accompanied by the relocation of Intersafe's stocks to Viapost's Lyon Nord platform. Intersafe is experiencing strong development with numerous future projects, like the launch of several digital initiatives.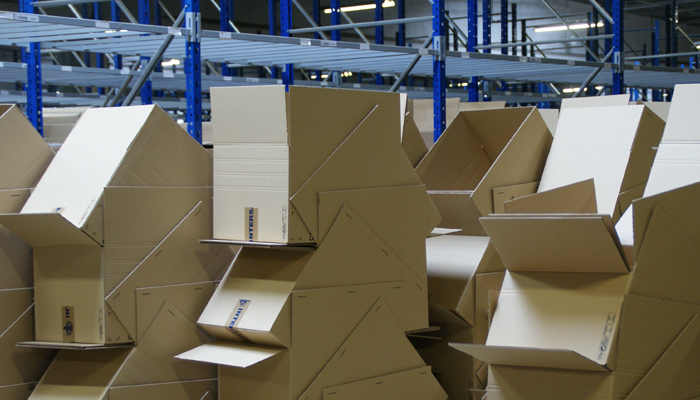 Long-standing collaboration marked by success
An historic customer of Morin Logistic since 2002, then of Viapost, Intersafe has chosen to continue to entrust Viapost with the management of its BtoB logistics. Viapost has been able to convince Intersafe through the robustness of its structure, its development plans and its continuous improvement processes, but even more through its e-commerce expertise, its transport solutions, its flexibility and its mastery of Intersafe's business over many years.
To support the growth and the development of Intersafe's business, the renewal of this contract has been accompanied by relocation of the service within Viapost: Intersafe's business is now being carried out by Viapost's team in Saint-Didier-sur-Chalaronne (01). In an area of 11,000 m², tailored to its customer's logistic needs, Viapost carries out all the day to day following logistics operations:
product storage.
receipt, preparation and despatch of orders to Intersafe's company customers, mainly in France.
returns management.
inventory management, activity reporting, management of the transport activity, the search for continuous improvement of activities.
management of transport services.
"Intersafe is a customer we are delighted to have been supporting for many years in its growth and one that involves us in its plans in a spirit of confidence and dynamism." Karine Théa, Viapost managing director.
Intersafe's Executive Committee visits the Lyon Nord platform
On 18 June this year, it was with great enthusiasm that Viapost's whole Mâcon Sud platform team welcomed Intersafe's Executive Committee. Committee members were able to consider the possibilities offered by the development of services and Viapost's network, before taking an in-depth look at the platform's day to day activity. They were able to review the product flow for shipments in the course of production and observe the particular care given to the preparation of customers' orders.
"Because Viapost is a European leader in e-commerce logistics with over 10 years' experience, we have a true partner within our logistics processes to support us and provide our customers with solutions and expertise." Yves Pétin, Intersafe CEO.
ABOUT
VIAPOST
Viapost is a subsidiary of the La Poste Group specialising in logistics for connected commerce. In line with companies' marketing strategy and development objectives, Viapost provides supply chain consultancy and logistics and transport solutions to optimise and secure all product flows, in France and in Europe. Viapost also offers to deal with customer relations. Its range of services is based on scalable information systems, innovative solutions and the latest technology. They have confidence in its services: Eden Park, Envie de Fraises, Kiabi, Vestiaire Collective (fashion and accessories), Julien Farel, Nocibé, Nuxe, Sephora, Plantes et Jardins, Régime (cosmetics, well-being and health), Lima, Made.com, Rue du Commerce (domestic equipment, high-tech), Smartbox, Wanimo (culture, leisure).
To find out more: www.viapost.fr – Twitter: @viapost – Youtube: Viapost
CONTACTS PRESSE
Agence Point Virgule pour Viapost
Chrystel Libert – Tél. : 01 73 79 50 63 – clibert@pointvirgule.com
For Intersafe
Ciska van der Garde – Tel : 31 (0)78 652 46 66 – c.van.der.garde@intersafe.eu