Intersafe Groeneveld receives alderman Dordrecht
The municipality of Dordrecht not only cares for its inhabitants but also for the business in her town. Therefor she regularly meets with entrepreneurs in Dordrecht, as well Intersafe, to get a good picture of the wishes and possibilities that the city can offer its business.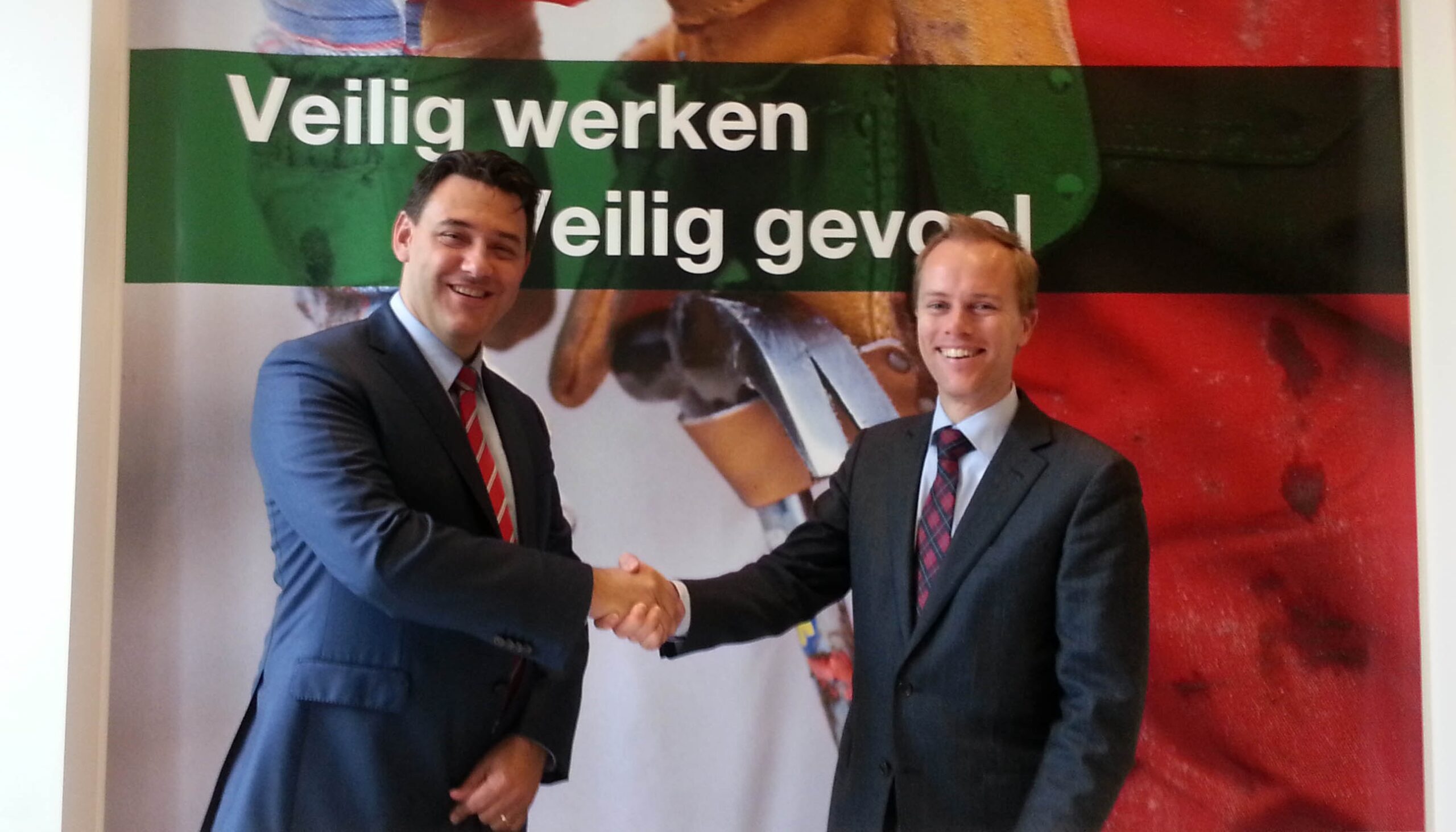 Given the facts that Intersafe Groeneveld BV is based in Dordrecht for over 65 years and over 80% of the approximately 150 employees at this location, also resident in the city, CEO Yves Pétin was delighted that he could share his views about the local business with Alderman for Economic Affairs Jasper Moss. Intersafe works within a dynamic market. The organization is developing rapidly both at European level and within the 'safety industry'. "We provide our customers with our solutions and expertise to continuously improve the safety and welfare of their employees at work," said Yves Pétin, CEO Intersafe.
"Of course, with its location in Dordrecht itself Intersafe want to be a good example. 'Safety at work' covers many facets. For example holding the banister and climate control of the environment. Safety is in our DNA. "Besides the approach route and lighting are important issues for Intersafe. The municipality makes a contribution to this. Moss: "You need to have both; visibility and easy to find."
The initiatives from the municipality Dordrecht like the "Quality boost Dordtse Kil I & II and Amstelwijck is of great importance for business. And that the municipality of Dordrecht international excellerates in the field of water, isn't that commonly known as well.
About Intersafe
Intersafe is a pioneering European supplier of a wide range of products and services for safety in the workplace, and is based in the Netherlands, Belgium and France. Intersafe combines an extensive range of products and services with customer-focused service and knowledge of safety and safety products. Interface can offer a uniform solution in several countries, in line with (international) customers' business and distribution strategies. Intersafe contributes to innovative solutions which raise the standard of the health, safety and welfare of your employees. This makes Intersafe the ideal port of call for safe working, for every workplace: both industrial or office-based.
For more information, see our new website: www.intersafe.eu
For more information: www.dordrecht.nl