Face masks; a real danger for the environment
The Covid-19 crisis has prompted us to change our our habits drastically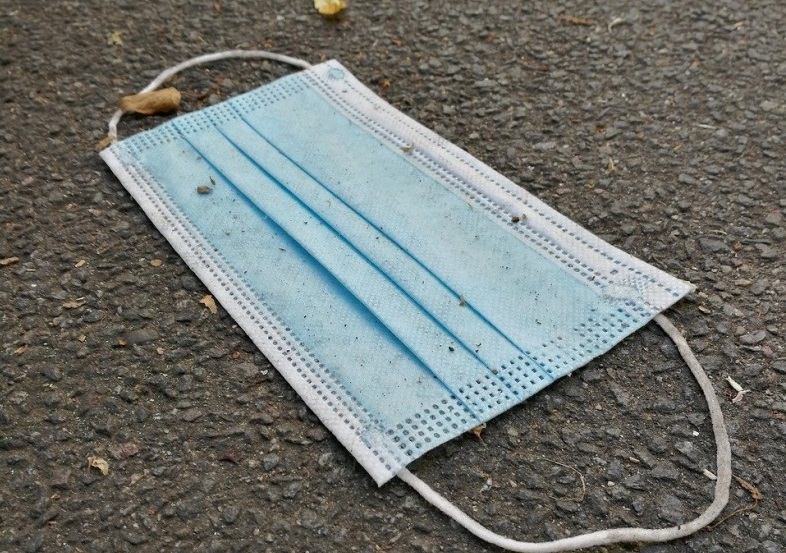 Since March 2020 – the start of the Covid-19 pandemic – face masks are nowadays essential as an 'accessoire' on the workplace and in our daily lives to protect ourselves and others against the virus. To wear a face mask has become the 'new normal'. Employers will provide these face masks most of the times and are also obliged to do so in many cases. Intersafe could support you in this' with a selection of articles like face masks which will be delivered the next working day.
At the same time, the impact of a disposable face mask on the environment can be called simply dramatic. The mass use of these masks leads to great concerns. They are made of plastic, elastane and sometimes a metal wire. It could take up to 450 years to decompose. Thus, these disposable face masks contribute to plastic-related pollution in the environment. Despite of this, sadly many face masks can be found in nature when you look around. In a recently published. In a recent study, the UN predicts that in 2020, 75% of used masks will end up in landfills or floating in the sea.
"It could take up to 450 years to decompose"
For companies like Intersafe and Lyreco – the parent company of Intersafe – whose are committed to protecting nature and the environment in a responsible way, this poses a challenge in terms of 'waste management' and Corporate Social Responsibility.
In addition, there is a great responsibility for the sustainable disposal of these masks. The coming months more sustainable initiatives will be shared regarding this subject to prevent this pollution. We would therefore like to emphasize once again our commitment to the circular economy and are committed to reducing waste as much as possible. Will you do the same?
More information?
Contact: Your Customer Service employee
The Netherlands: T +31 (0)78 618 14 00 or E info@intersafe.eu
Belgium: T +32 (0)15 423 320 or E info-b@intersafe.eu
Or contact us via contactform.