ENSOSP welcomes Intersafe's Executive Team
The Intersafe Group Executive Team, lead by CEO Yves Pétin, is continuously enhancing its knowledge and experience of safety, in general but also with its customers This was the moment for ENSOSP, the French school for 25.000 professional and voluntary firefighters in France, Vitrolles, to invite the Intersafe Executive Team to visit their centre and experience them 'real live'.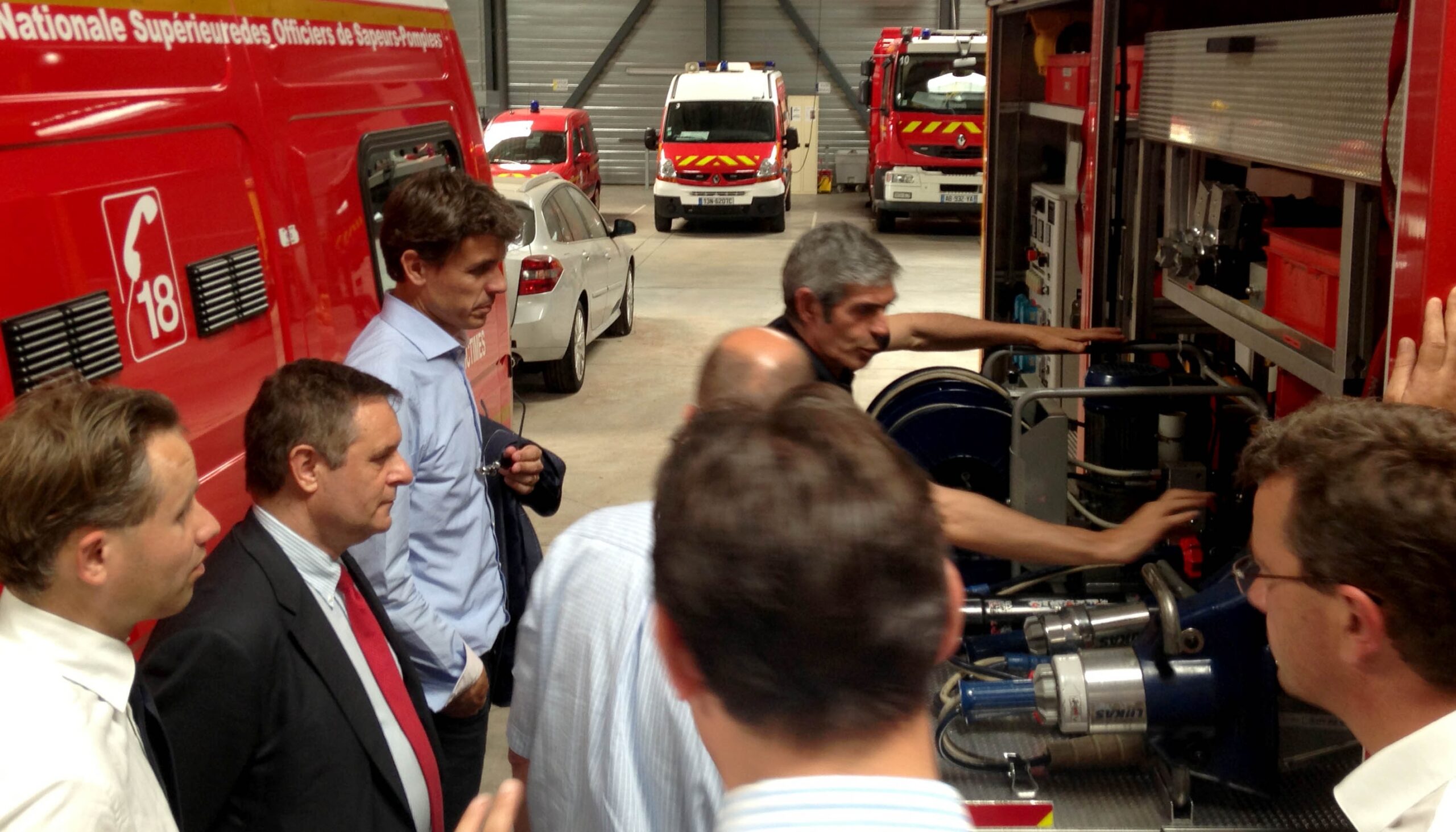 Het kantoor van Intersafe in Vitrolles levert essentiële apparatuur aan dit unieke nationale trainingscentrum voor professionele brandweerofficieren. Het opleidingsinstituut valt binnen hoge-risico-organisatie's en krijgt speciale aandacht van Intersafe deskundigen, om te helpen ervoor te zorgen dat alle apparatuur veilig en op tijd klaar is.
Commandant Bartolotti legt het team alle details van het zeer speciale training centrum uit. Zo demonstreert de ENSOSP hoe ze voortdurend hun best practices gebruiken en ontwikkelen.
Intersafe's Executive Team bezocht ook de Groep's gasdetectie- en ademhalingscompetentiecentrum, tevens gevestigd in Vitrolles. 'Een wereld van kennis en expertise' bevestigt Yves Pétin, CEO van Intersafe. Wij voorzien toegewijd onze klanten van onze oplossingen en expertise om voortdurend de veiligheid en het welzijn van hun werknemers te verbeteren op het werk. De ENSOSP is een mooi voorbeeld van wat we voor onze klanten kunnen doen."