Avoid accidents with visual tagging
Using faulty or worn equipment can have dramatic consequences in economic sectors such as construction, manufacturing and processing, transportation or chemical industries. Regular inspections are often in place to avoid accidents resulting from using flawed equipment. Brady now offers practical Visual Tagging Solutions to efficiently communicate inspection history on a broad range of tools and equipment.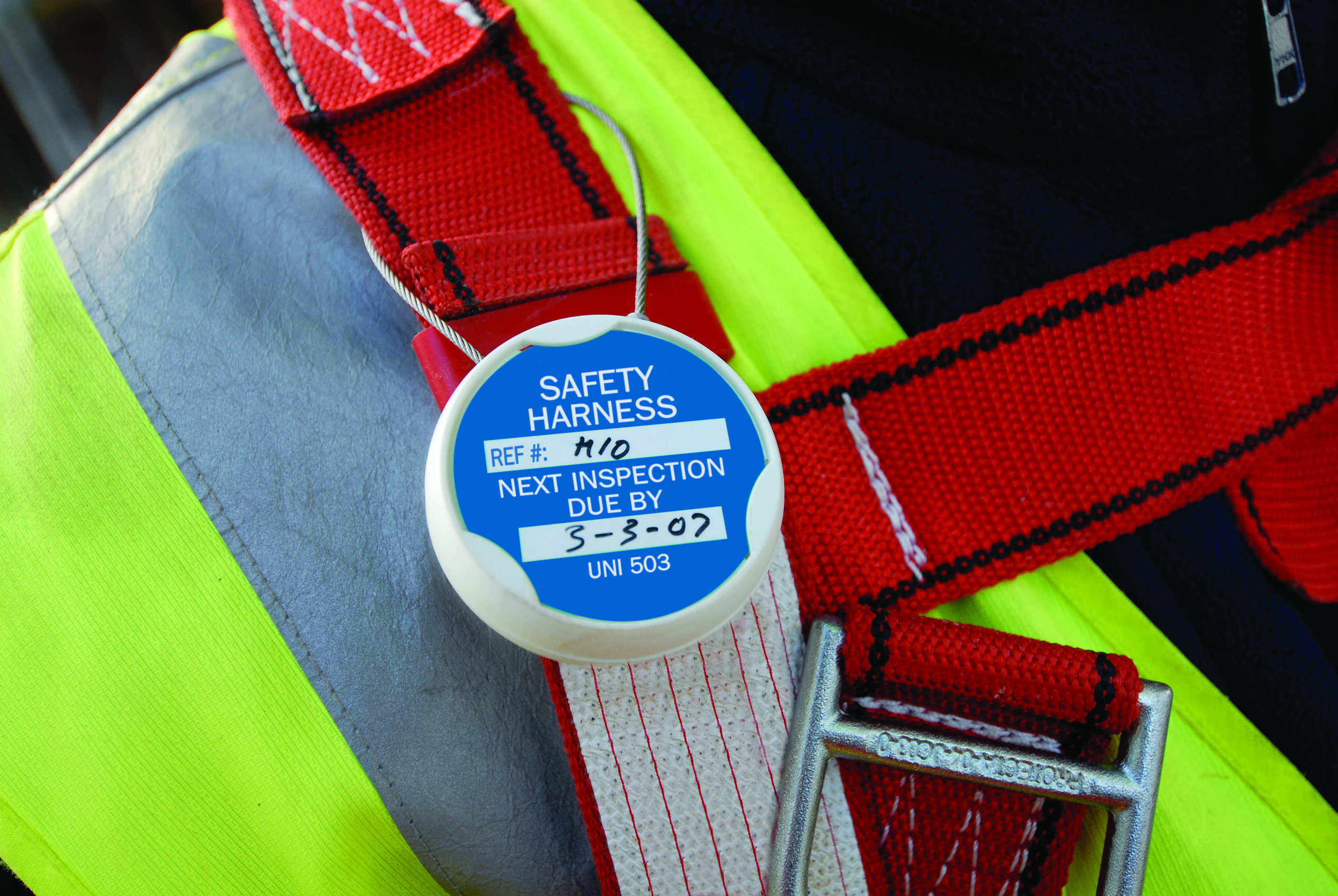 When and where it matters
Even with regular inspections in place, your co-workers might still assume that every piece of equipment they can get their hands on is ready for use. Such assumptions can lead to serious injuries or even fatalities. They can easily be avoided by keeping track of inspection dates and results on your equipment. With Brady's Visual Tagging Solutions, your co-workers will immediately see vital information on the equipment they want to use, getting the information they need when and where it matters. A Brady Visual Tagging product has a durable holder and a replaceable insert. The holder is adapted and attached to the equipment so it doesn't interfere with usage. The insert enables everyone to follow the equipment's inspection trail up until the last inspection date. When equipment doesn't pass inspection the insert is removed. The empty holder will then show a danger sign to make clear the equipment is not to be used.
A wide range of products
Dedicated durable holders have been developed for use in vehicles such as forklifts and mobile platforms, for electrical equipment, plants and machinery, for scaffolds, mobile towers, ladders and harnesses, chemical hazards, excavations and confined spaces and various processes and isolations. For each of these applications, the holder either communicates a specific message, or it has been specifically designed to be very visible on the appropriate equipment without being obtrusive.
Internationally recognisable
All safety information is present on just one tag, containing clear warnings, mandatory duties to follow and space to write. Every holder and insert use internationally recognisable ways to communicate the last inspection status. Green indicates the equipment is safe to use, black text on yellow is a warning, and red text on white shows your co-workers that use of the equipment is prohibited.
Business oriented
Today, the entire range of Brady Visual Tagging Products is available in 10 languages: English, French, German, Russian, Dutch, Danish, Swedish, Norwegian, Finnish and Turkish. Other languages however are possible at a customer's request. Brady offers even more customisation options including fully customisable size & shape, displayed data, design and attachment possibilities.
For more information on this topic please contact your Customer Service contact via info@intersafe.eu.