25,000 visitors Chemistry Day
More than 25,000 visitors went on Saturday, October 5th to one or more of the 38 companies in the chemical sector that organized a peek behind the scenes. The participating organizations and the organizer of the Chemistry Day, VNCI, are very pleased with this successful edition of this day.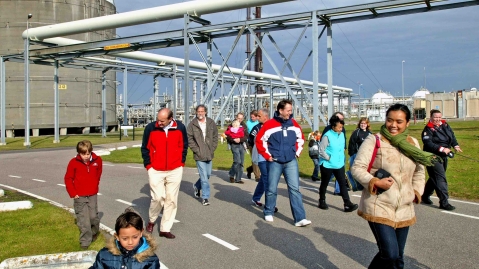 The visitors saw with our own eyes how for example the braking of tires is increased or how the coating on glossy magazines is made. In addition, it became clear that the chemistry is an interesting working environment with a wide variety of fun jobs. Of course there was also the necessary attention to the efforts of the chemical companies to have a safe operation.
In the evening news of October the 5th a subject was about the theme of working safely. Said was that chemical companies suffer from a bad reputation. In the show was said that nearly a quarter of the companies were dismissed last year for some safety testing. The day of the Chemistry was therefore a good opportunity to show that the companies are doing their best to work as safely possible.
Intersafe advises would like to advise in matters about working safely. We are committed to provide to our customers our solutions and expertise to continuously improve the safety and welfare of their employees at work.
Contact
For more information on this topic please contact your Customer Service contact via info@intersafe.eu.