Our sustainable organisation
Since Roel Groeneveld opened its first optician's shop in 1934, Intersafe has grown to become the leading supplier of products and services that increase the safety of your employees in any situation and under any circumstances. You can rely on Intersafe for the complete range: from risk analysis to personal protective equipment (PPE) and to certification.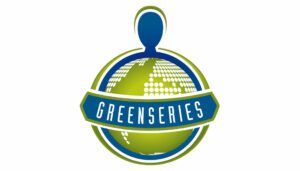 Intersafe and Lyreco are determined to make a positive impact on our planet and society. This is part of our responsibility to our employees, customers, suppliers and other stakeholders. The quality of life on our planet is something that concerns us all, without exception.
The CSR policy is an integrated part of our ISO 9001 system that sets objectives, reporting systems and programmes, including actions to adjust the policy. The integration into the ISO ensures that the CSR policy is reviewed and monitored annually.
A great working day. Delivered.
Pioneers in delivering sustainably what any workplace needs, so its people can focus on what matters most.
Our mission describes our ambition to provide our customers with our solutions and expertise to continuously improve the safety and well-being of their employees at work. Our vision motivates us to be the leading European supplier of a comprehensive range of value-added products and services aimed at improving the safety and well-being of employees at work within targeted government and industrial sectors.

Since January 2019 Intersafe is part of the Lyreco Group. Today Lyreco is one of the world's largest distributors of workplace solutions, operating in 42 countries on 4 continents.
Lyreco is one of the first global distributors of solutions for the supply of workplace supplies to businesses. The group has a turnover in excess of 2.1 billion euros by 2018. The results are due to close cooperation with its customers, excellent logistics and the ambition it shares with its more than 9,000 employees: "Always at your side to make your work life easier".
Each industry has to deal with different risks. With the expertise we have built up, we can help you assess the risks and find a suitable solution.
[rev_slider alias="branches-1″][/rev_slider]