The route to 2026
Lyreco's new vision and strategy
Where, when, how and why do we work? The answers to these questions change over time. The world is different every day and our workplace is constantly changing as well. We aren't always tied to the same place. Colleagues who used to share a desk, might now share a screen while they're thousands of miles apart. Different priorities lead to different needs. Needs that Intersafe, as part of Lyreco, wants to meet before they arise. That ambition requires a new vision and a clear strategy: GREAT2026.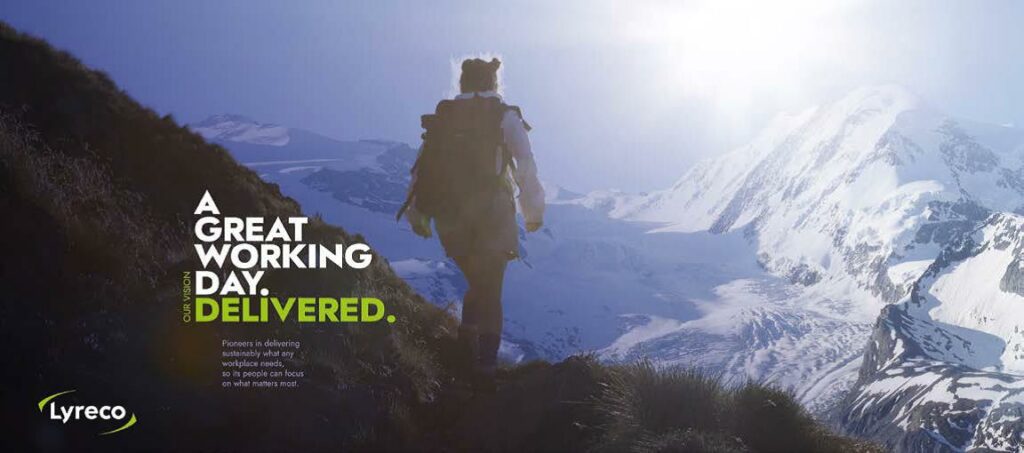 'A Great Working Day. Delivered. ' Last year, Lyreco announced its renewed vision through this pay-off. The core of that idea: we deliver everything you need for your workplace in a reliable, socially responsible way, allowing you to focus on what really matters. Lyreco dates back to 1926 and is active in 15 countries with more than 10,000 employees. Although today we do a lot more of course, office supplies are still Lyreco's core business. It makes sense that we need to mirror our organisation and our world to the changing times.
Focus on people
But how exactly do we make that change happen? Where do we start and which paths can we take? Answers are provided in the new strategy: GREAT2026. In it, Lyreco's management outlines where we want to go, the strategy to get there, and how they arrived at this plan. Satisfying people's needs has always been and still is our greatest motivation. The strategy wasn't written in the boardroom, but created by listening carefully to our customers, suppliers, employees and other stakeholders. Through many interviews, workshops and online surveys, we mapped out how people see us, what they find important and what they expect from us. This resulted in four goals that we want to achieve by 2026: 90% employee and customer satisfaction, 100% CO2-neutral entrepreneurship, and to become as innovative and enterprising as Lyreco once was. That's why we want to have started at least 100 new initiatives by 2026.
Satisfying people's needs has always been and still is our greatest motivation.
Intersafe2026
In addition to these four goals, the strategy features five pillars. Besides the ambition to realize a B2B platform with exclusively 'green' products and to generate 90% of our revenue from sustainable products and services by 2026, the most important pillar for Intersafe is: Accelerate Safety. The goal is to become the European market leader in workplace safety with Intersafe as Lyreco's 'Safety Business Unit'. That means that we are rolling out the 'Intersafe way of work' to other countries where Lyreco is active as well. From the Netherlands, we will be supporting them with knowledge, training, services and solutions. What this means for you? That you can still expect the same attention and dedication that you have come to expect from us. And even more in the future!'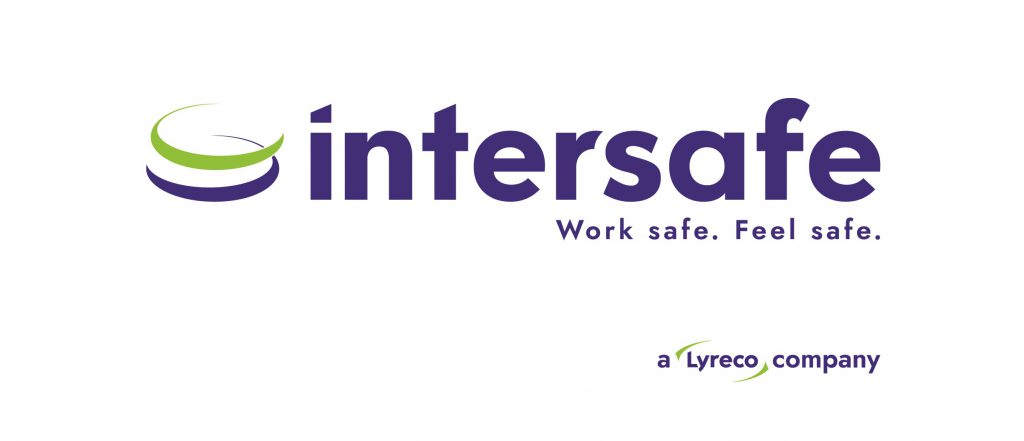 Want to know more?
If you have any questions or simply want to know more about our vision and strategy? Please contact us:
📧 info@intersafe.eu
📞 +31 (0)78 618 14 00