New EU PPE Regulation : update Date : 10/02/2016
Published by the European Safety Federation: There seems to be incorrect information being spread concerning the new EU PPE Regulation.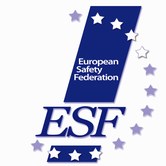 First of all, the new PPE Regulation is not yet published in the Official Journal of the EU. This means that there is at present no legal binding document available. The EU Parliament has indeed approved the document on the 20th of January 2016. The EU Council is in the last stages of the approval process. Only after the final approval of both the EU Council and the EU Parliament the Regulation will be published in the Official Journal (OJ) of the European Union. And only then the text is legally binding.
We cannot be sure on the date of publication; however, based on previous cases, we expect the new Regulation to be published in March or April.
Be aware that there is a transition period foreseen in the text, meaning that application for suppliers of PPE will only start 2 years after the publication. So e.g. EU Type Examination Certification can only start after those 2 years, not earlier.
There are indeed a number of practical questions concerning the implementation and interpretation of text. For instance, at the PPE seminar end of January, several questions have been expressed by different stakeholders. It is the intention of the EU Commission (DG GROW) to work together with the stakeholders to formulate Q&A as well as develop a full guidance document. This work will start soon after the publication of the Regulation. ESF, as one of the concerned stakeholders, will work together with the other stakeholders in the development of these Q&A and guidance document. Any other interpretation or information is not necessarily correct, and economic operators should thus be careful not to start implementing those before checking with official positions.
ESF will keep its members informed regularly on any progress made. An important date to include in your agenda is Monday the 11th of April, date on which ESF organises a workshop for its members (sorry it is members only access) on the Regulation in Brussels. Invitations to the members will be send out shortly.