Looking for an audiologist?
The fitting of hearing protection is normally done at your location. If this is not possible, that person can alternatively have ear impressions taken at one of the service network's affiliated audiologists.
Use the renewed service points page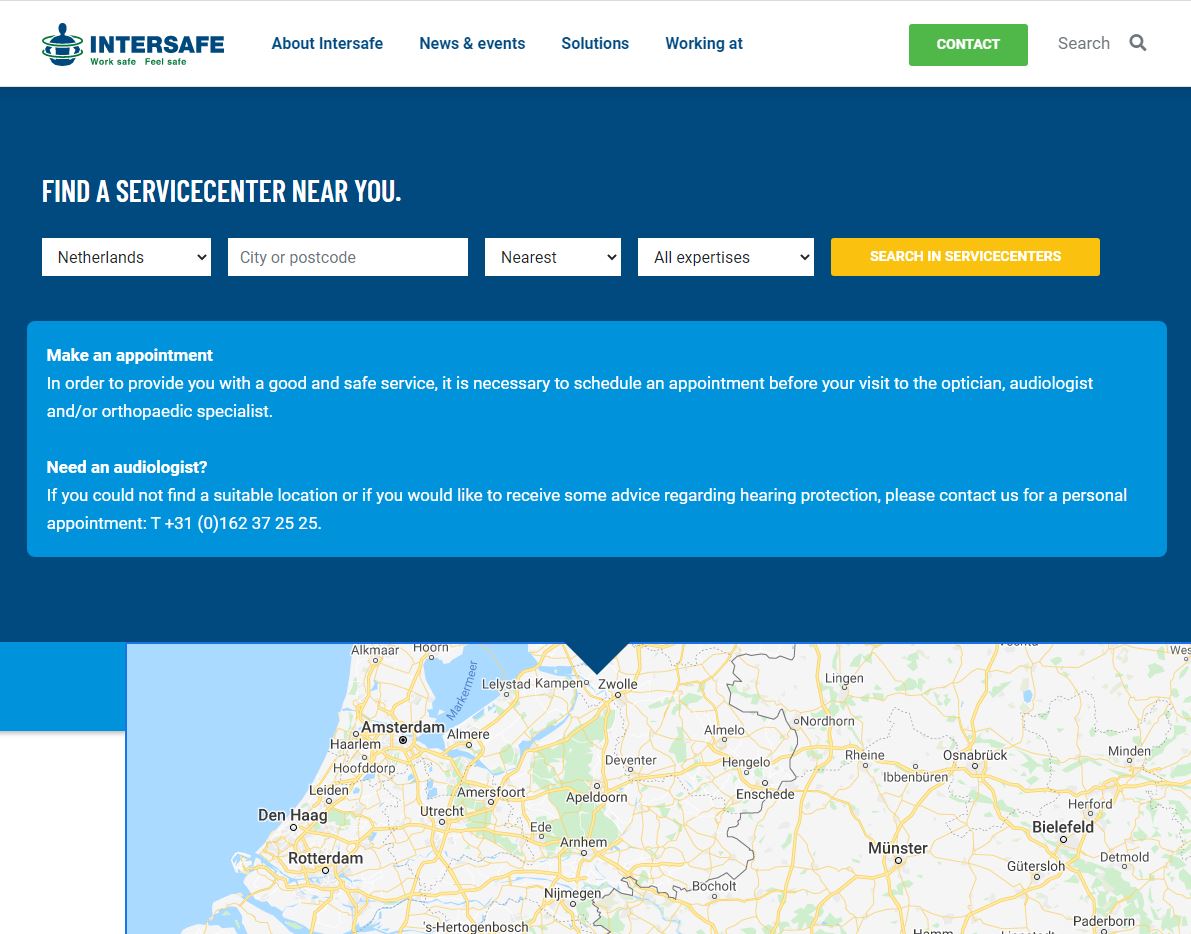 Easy search through renewed website
On the redesigned Intersafe website you can quickly and easily find the hearing care professional in your area. Go to service points. Enter your city or postal code and select 'All expertises', Audicien.
Why do I need to replace my otoplastics after 4 years?
As people age, the ear canal changes, causing otoplastics to no longer fit the ear canal and a "leak" can occur. The attenuation is then no longer optimal. If you do not replace your otoplastics in time, there is still a risk of hearing damage. In order to ensure continuous hearing protection, we recommend replacing otoplastics after four years.
Make an appointment
In order to properly and safely serve you, it is necessary to schedule an appointment prior to your visit with the optician, audiologist and/or orthopedist.
More information?
If you cannot find a suitable location or if you would like support on fitting hearing protection, please contact us for a personal appointment via: T +31 (0)162 37 25 25 or contact us via the contact form.