Trainee Sales Indoors – Vlamboog – Dordrecht
Are you in your third year of college? Then you are welcome to join us as a Trainee Sales Department!
Who are we?
Vlamboog has been an established name in the world of welding since 1948. As a manufacturer and as a trading house, De Vlamboog supplies welding accessories and personal protective equipment to importers and resellers in more than 40 countries. De Vlamboog enjoys a worldwide reputation within the welding world as a company and as a brand name thanks to its high quality electrode holders, couplings and gouge rods. Also MultiVision welding helmets and Weldsafe welding supplies fall directly under the Vlamboog flag. The Vlamboog is also an importer of several leading A-brands. At the Vlamboog we are working daily to serve resellers as well as possible. De Vlamboog B.V. is part of Intersafe Netherlands, a leading market leader in the field of personal protective equipment, such as hearing protection, safety glasses and clothing. From our joint head office in Dordrecht, we are working to further expand the success of our growing organisation. We invest in the growth and development of our employees, because we see them as the decisive success factor of our company.
Intersafe and Vlamboog are characterised by a number of values, which we hold in high esteem.
Our values are:
Integrity
Responsibility
Transparency
In addition to our values, we are a people-focused organization where everyone is involved with each other, works hard, but where humor is definitely not lacking!
The department
The internal sales department is responsible for the commercial management of (potential) customers with the aim of realising the sales budget for the area in question and ensuring customer satisfaction. It sounds cliché but this department is the link between the customer and the company, when a customer wants something, the right internal contact must be found so that a solution can be found together.
What are you going to do as an Internship Sales Manager?
Ensuring the correct and smooth processing of quotations and orders and the associated administration;
Informing our customers about the application and use of the various articles Co-manage Account(s);
Follow up on tasks arising from the activities of the Account Manager
What are you taking?
You're a third-year HBO student in a commercial field;
Knowledge of and experience with the MS Office package (Word , Excel and Outlook);
You are result-oriented, able to organize your own work well, a team player, and you are customer-oriented;
Eager to learn and not afraid of a challenge.
We're bidding:
An instructive internship in a young sales team where there is room to specialize. Furthermore, you can learn how a medium-sized company works and what it is like to fill a full-time position. You will also be well supported by the team that includes both experienced employees and starters. The Dordrecht office is within 5 minutes cycling distance of Dordrecht CS and last but not least there is an internship fee of € 400.
Internship assignment:
As a company, we are in full development, so we see many opportunities. That is why we would like to formulate the internship assignment together with you so that you like the assignment and we can use it to further grow as a company. This can be a product activation but also an assignment that is more focused on strategic or commercial choices.
Apply
Would you like to do your internship at a nice international organization? Mail your motivation and CV to our corporate recruiter Anuska Chitaroe.
Would you like to know more?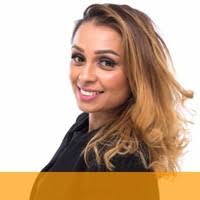 +31 (0)78 652 47 75
+31 (0)6 537 296 82
A.Chitaroe@intersafe.eu
LinkedIn