Product Certification Manager – Dordrecht
Do you have the knowledge of product certification? Join our team and apply for the position of Product Certification Manager!
Who are we?
Intersafe Netherlands BV – part of the Lyreco Group – is the recognized leader in the field of personal protective equipment such as hearing protection, safety glasses respiratory protection and clothing.
Next to delivering personal protection equipment we support our customers in their health & safety policy through training, consultancy and research. We distinguish ourselves in the market with customers in innovative ways, to find unique solutions for safety issues. This added value allows customers to see us as the partner for safe and healthy working conditions for both industrial and office workplace. From its headquarters in Dordrecht 175 people work every day to further build the success of our growing organization. We invest in the growth and development of our staff, because we see them as the key success factor of our company.
Intersafe works with the highest standards on product compliance. Next to recognized A-brands we also developed our own brand in PPE which we want to expand in Europe. To guarantee our high standards we are now looking for a Product Certification Manager to support us in this process. The purpose of the Certification manager is to manage the certification schemes for PPE (own brand) to the PPE Regulation as well as other product regulations (e.g. medical). The Certification Manager will report directly to the Marketing Director and indirectly to the QSS Director of Lyreco Group.
What are you going to do?
Manage PPE CE certification schemes;
Carry out on-going surveillance visits and on-site testing where required;
Attend technical norm and legislation related meetings and committees where required;
Develop pro active vision on future changes in legislation and regulations translated to impact analysis for the customer & our organization;
Participate to EU and local norm committees.
Profile:
Fluent in English and Dutch or French (written and spoken);
Bachelor degree;
Able to work independently and as part of the team;
Able to discuss technical issues with customers;
Able to read and understand product specifications and directives and discuss at a technical level;
Knowledge of product certification processes;
Knowledge of the PPE Regulation or European Directives in general;
Preferably a Lead Auditor
Pragmatic and pro active attitude;
Willing to do the "extra mile"; result oriented;
Willing to travel within EU and occasionally outside EU
What do we offer?
Established and successful name in the industry;
High quality products in an overall concept;
Challenging and independent position;
We have 27 days annual leave;
Travel allowance;
An excellent pension plan;
Possibilities for personal growth in a continuous changing environment;
Excellent benefits.
Interested?
Do you see yourself working for us yet? Apply via the button or mail your application to our corporate recruiter A.chitaroe@intersafe.eu.
Would you like to know more?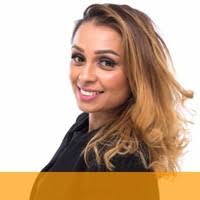 +31 (0)78 652 47 75
+31 (0)6 537 296 82
A.Chitaroe@intersafe.eu
LinkedIn