National Key Account Manager – Dordrecht
Are you (Key) Account Manager and have you earned your stripes in sales? Do you know what it's like to serve your customers on a tactical and strategic level? Then apply for the position of National Key Account Manager at Intersafe!
Who are we?
Intersafe was founded in 1934 and is originally a family business. Today, Intersafe is part of the Lyreco holding company and we have grown to become a leading international market leader in the field of personal protective equipment and contribute to human safety. We offer our customers a comprehensive range of products and services in addition to our customer-focused service and expertise in safety and safety products. From our offices in the Netherlands, Belgium and France, we are working hard to serve our customers even better. We do this by always looking for innovative processes and ideas. This enables us to continuously improve, innovate and deploy processes efficiently, enabling us to be at the forefront of our industry time and time again. Intersafe is characterised by a number of values that we hold in high esteem.
Our values are:
• Integrity
• Responsibility
• Transparency
In addition to our values, we are a people-focused organization where everyone is involved with each other, where there is hard work, but also a sense of humour!
The department
The team of National Key Accounts consists of several Key Account Managers and Sales Managers, who operate in different industry teams in order to offer optimal expertise to our clients.
Although the position of National Key Account Manager is an independent one, you have a lot of contact with your immediate colleagues. It goes without saying that you will visit each other (by phone) to discuss and 'spar' with each other. This makes you part of a broader team and you know what is going on beyond that.
You will make your own appointments from home or office and are responsible for filling in and managing your own agenda. You record your appointments and actions in the CRM system. So a high degree of independence is really a must for this job.
You and your colleagues meet once a month at the head office in Dordrecht. In addition, there is regular telephone contact with the Sales Manager, who will inform you and keep you informed about your processes and accounts.
What are you going to do as National Key Account Manager?
As National Key Account Manager you are responsible for our larger strategic clients in the Netherlands.
You will establish long-term partnerships with our (international) Key Accounts, which you will further roll out and supervise. In this you are active beyond our borders and you know how to bring various parties together to achieve the desired result for your account(s).
Als National Key Account Manager beschik jij over een helicopterview, je herkent de grote lijnen en heb je oog voor details in het vraagstuk van de klant of project. Hierdoor kun jij goed schakelen en het proces optimaal begeleiden. Naast het adviseren en begeleiden van het proces, leg je contact met diverse disciplines zowel intern als extern om je account optimaal van dienst te kunnen zijn. Jij bent 'leading' in het traject en zal het proces daar waar nodig is moeten bijsturen of verbeteren. Je gesprekspartners kunnen bij jou een vraagstuk neerleggen waarbij het van belang is, dat je op strategisch / tactisch niveau moet kunnen handelen en schakelen.
You will establish long-term partnerships with our (international) Key Accounts, which you will further roll out and supervise. In this you are active beyond our borders and you know how to bring various parties together to achieve the desired result for your account(s).
Together with your regular colleagues from the Customer Service department, you form the 'golden' team. This means that together you are commercially responsible for the customer. It is therefore important to inform each other well, to advise each other and to work in a solution-oriented way. In this process you are responsible for the coordination and ensure that all communication runs smoothly, both internally and externally.
What else are you gonna do?
Setting up an internal and external account plan related to a number of selected Key Accounts;
Collecting market, company and competition information;
Researching new market developments regarding Key Accounts or prospects in your industry segment;
Managing and expanding existing customers;
Networking and customer visits both nationally and internationally;
Integrate, implement and secure established contractual agreements with your clients at corporate level in cooperation with (ancillary) branches;
Collaborate with, among others, Customer Service, Category Managers, Suppliers and Supply Chain in a connecting role;
Reporting to the Sales Manager National Key Accounts;
Coordinating and supervising processes, tenders and tenders.
What are you taking
Minimal HBO work and thinking level;
You're available 40 hours a week;
You have at least 5 years of work experience as a (Key) account manager;
You prefer to live in the middle or west of the Netherlands;
You are professionally mature and analytically well versed;
Preferably have experience with clients in industry, petro(chemical), construction, food or government sectors;
You are familiar with the term and/or method of professional Sales Territory Management and Consultative Selling (pre);
Because of the international aspect, a fluent command of the Dutch & English language is a must;
A healthy dose of ambition, the will to develop yourself and to continuously do better in order to distinguish yourself from other providers in the market'.
A strong personality, self-critical with fresh energetic ideas.
What does Intersafe offer you?
First of all, a professional organization and an enthusiastic sales team that welcomes you with open arms!
And….
Excellent market (basic) salary;
Attractive bonus scheme divided into quarterly and annual bonuses;
Profit-sharing scheme at the end of the year;
Fixed net expense allowance per month;
We have 27 holidays supplemented with 7 ADV days;
The possibility of a fixed contract;
Your ambitions are central to us and that is why we want to help you realise them by offering various training courses;
A company car (without advertising);
Tank pass;
Laptop and phone (which you may also use privately);
We have a very good pension scheme to make sure that you will be in the right place later on;
A good familiarisation process in which you create a solid basis for performing your function.
A commercial position, in which the ideological challenge lies every day to continuously improve the integral safety of our customers and their employees in the workplace.
Talent Management at Intersafe
The talent management programme at Intersafe is unique because we believe in talents. The various talent pools that we use provide opportunities for growth, keep you motivated and give you the opportunity to further develop your talents.
In addition to an extensive familiarisation and introductory training programme, Intersafe invests in your development in order to make optimum use of your talents. At Intersafe, your ambition is central and you are given the opportunity to realise it through training and education.
Together we will draw up a personal development plan and prepare you for the next step in your career. Would you like to use your qualities in another department within Intersafe? If so, we will also talk to you and look at the possibilities together.
Do you see yourself working for us yet? Apply via the button or mail your application to our corporate recruiter A.chitaroe@intersafe.eu.
Would you like to know more?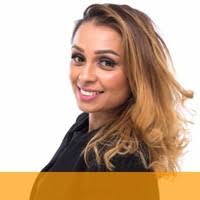 +31 (0)78 652 47 75
+31 (0)6 537 296 82
A.Chitaroe@intersafe.eu
LinkedIn